Know more about Seb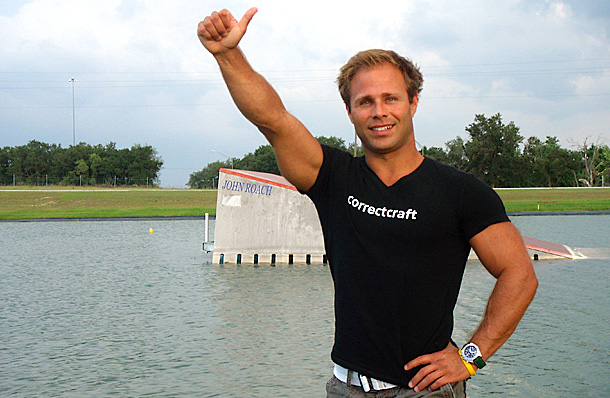 Seb has been flying over lakes around the World since 20 years. At 19, he moved to Orlando Florida to dedicate 100% of his life to waterski, with one goal in mind: becoming the best waterskier he could ever be.
Since then, Seb has achieved an impressive career in waterski:
2 times European Record older
Bronze Medallist at the 2006 World Cup Final
World Cups / Pro Tour stops and European Championships podiums finisher
3 times World Championships Finalist
Top 10 and top 3 on the IWSF World/European Ranking list since 10 years
15 Times National Record older.
During all those years Seb has been training with the world highest rank skiers and coaches . He was recognized one of the most hard-working and fittest skier of his generation. Seb understood very young the fastest way to improve was to be surrounded by waterski pros and to compete everyday.  » Today I am very grateful to all those people who have coached me with their exceptional knowledge and welcomed me as one of theirs in US. Without their help nothing would have been possible, I really thank them,  »
Seb retired from pro skiing in the middle of 2010, and to start offering his knowledge and years of experience in waterskiing. Seb will advice and help you to become a better skier, including:
technique,
mental preparation,
how to stay relax and concentrate,
dealing with tournament distractions,
schedule a season,
finding your perfect equipment set up.
He will help you understand the basics of the sport to get a good/solid foundation, define your objectives and how to achieve them with your own style. and will define with you tweak details of your style to make it work. He will work with you to bring consistency to your training. You will benefit specialised training techniques and tips from a champion.
As you ' ski '  through the pages of this web site, you will see all the different way to train with Seb and what his training is all about. His goal is to help skiers to reach their full potential and have fun.
I am  looking forward to seeing you !