Alain Prost + Sébastien DiPasqua = Cape Epic 2014
For the Third consecutive year, Alain Prost and Sebastien Di Pasqua team up on the Untamed Absa Cape Epic, the hardest and most extrem mountain bike race in the world !
800km of climbing 15'000m-8-days-1,300 bikers – 2 riders by team. (23rd to the 30th of March)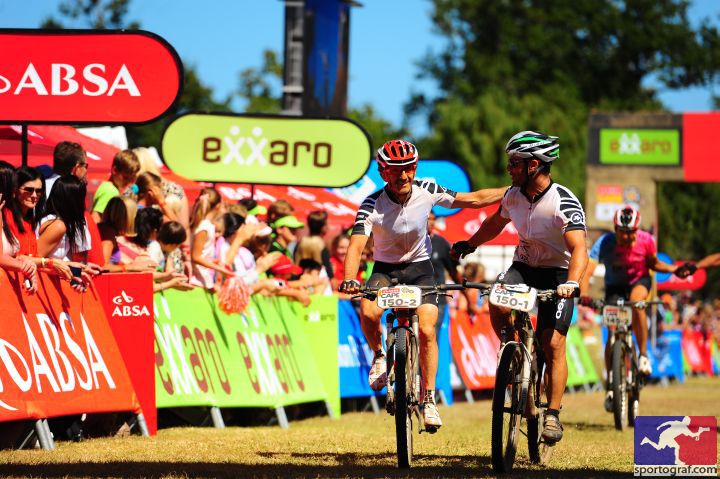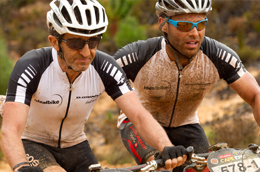 « Sébastien DiPasqua et Alain Prost participent ensemble
à la course de Moutain Bike la plus difficile au monde:
Cape Epic, en Afrique du sud du 23 au 30 mars 2014.
Le Cape Epic c'est:
- 8 jours de course en Afrique du Sud
- 1.300 participants regroupés par équipe de 2
- 800 km de parcours et 15.000 mètres de dénivelé... !